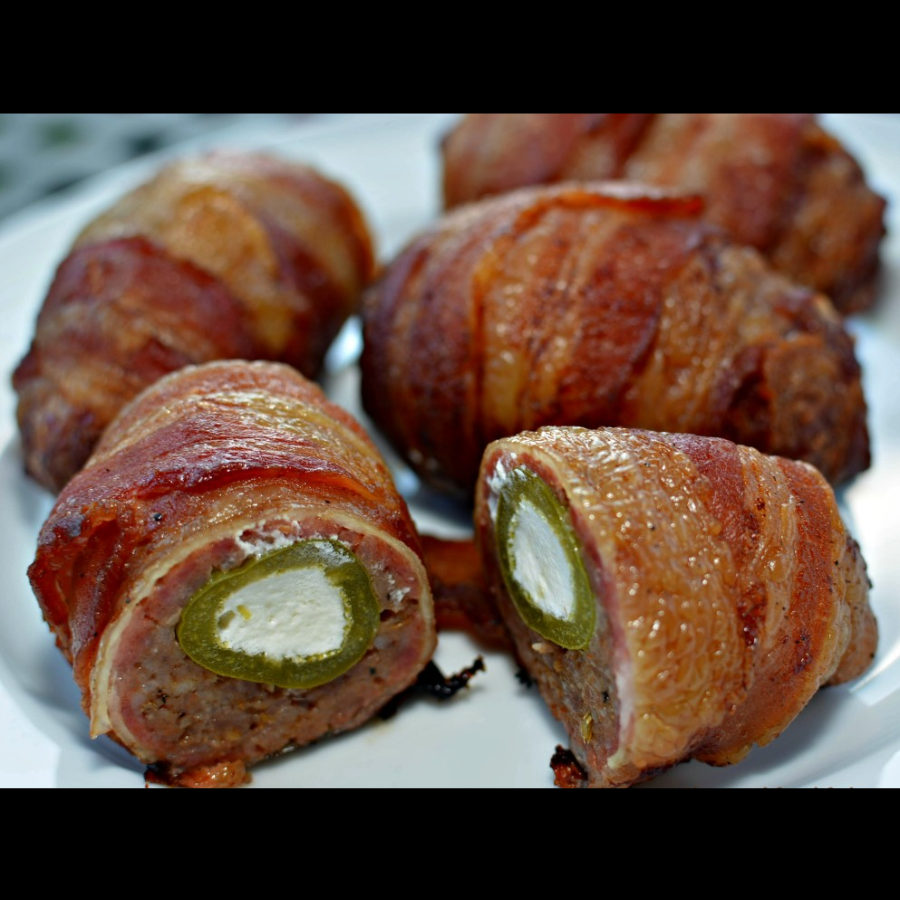 Ingredients
24 ounces hickory smoked bacon
4 ounces cream cheese, room temperature
1/4 cup yellow cheddar cheese, freshly shredded (2 ounces)
1 clove garlic, minced
1 teaspoon chives
1/2 teaspoon smoked paprika
Salt to taste
6 medium-sized jalapeños
2 pounds breakfast sausage or any other spicy uncooked sausage
Roll smoke at 250 – 275
Mix together the cream cheese, cheddar cheese, garlic, chives and paprika until well blended. Add salt and any other seasonings to taste.
Remove the stems from the jalapeños and cut in half lengthwise. Scoop out the seeds and then cut the sliced jalapeños in half, horizontally.
Place about a teaspoon of the cream cheese filling in each jalapeño quarter. Take about 1/4 cup of the sausage and pat it into a 3-inch circle and place the stuffed jalapeño in the center of the sausage. Wrap the sausage around the stuffed jalapeño until it's completely, yet thinly covered, and form into an egg shape. Wrap with bacon. If needed, use a tooth pick to secure.
Throw them on the smoker until the bacon is as done as you like it.
Pro tip: Honey, pure maple syrup, or any sweet sauce drizzled on top and caramelized is a gamechanger.