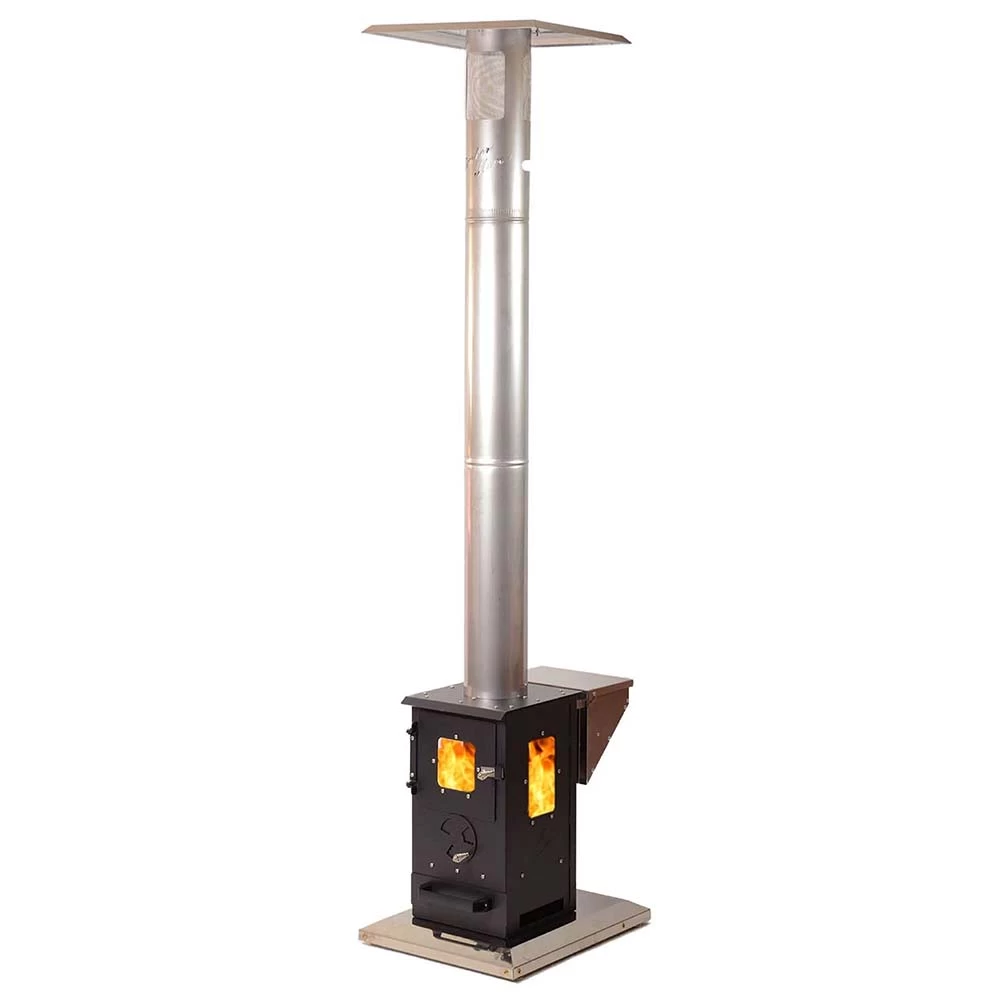 Description
This is an American Made wood pellet patio heater that will keep you warm from head to toe. The Lil' Timber is designed not only to produce radiant heat, but to provide a beautiful fire for family and friends to watch. Requiring no electricity, this heater's flame is powered only by gravity and the draft created from the stove pipe. Using wood pellets as a low carbon alternative fuel just makes sense when compared to the high price and inefficiency of propane. Pellets run at a quarter of the operating cost, while producing twice the amount of BTU's.
3 Sided Fire Viewing
Includes 3 5 x 7.5″ high temp glass panels so everyone can enjoy the fire
1.5 Hour Burn Time
12 lb hopper that can be refilled during operation 300 Sq. Ft. Heating Radius
The biggest advantage of radiant wood fire
Easy Shut Off Key
Stop or start your heater at any time
Temperature Control
Use the damper dial to lower or raise temps by 250°
Stainless Components
Top reflector, stove pipe, base, and hardware
Information
Return & Exchanges
Exchanges and returns are accepted within 30 days of original purchase. Freight charges are not refundable. All return merchandise must be in new condition and in original, unopened (factory sealed) packaging. Items cannot have been opened, assembled, installed or used. After 30 days refunds will not be accepted. Clearance items are FINAL SALE items and are not refundable. Our general return policy does not apply to grills, smokers, ovens, furniture, and custom products. However, we will help you register your purchase for warranty with the manufacturer at the time of purchase. These items require special consideration and coordination with an IGNITE Grills and More Store team member and an RMA number.
Customer Support
Contact us by phone at (417) 272-1055 or by email at [email protected]