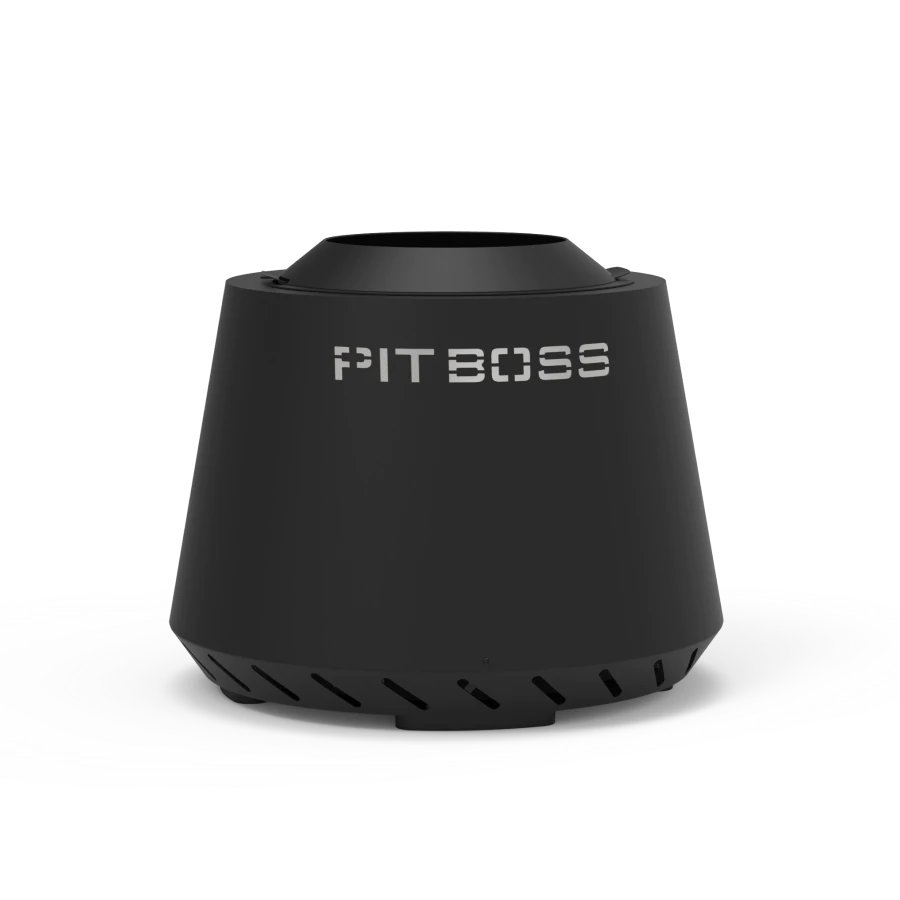 PIT BOSS SMOKELESS FIRE PIT – PB21FP
$299.99
Experience world-class Innovation in your next backyard bonfire with the Smokeless Fire Pit by Pit Boss® Grills. This outdoor appliance adds the dynamic of wood pellet fuel with a virtually smokeless performance that will provide more quality time with your family and friends without having to smell like a campfire.
Description
These units give off a lot of heat in a small package as they mix clean, fresh air with unburned gases to result in the most efficient burn on the market. Easy to operate, the Pit Boss Smokeless Firepit only needs a couple inches of wood pellets, fire gel and a source of flame to have embers in less than five minutes. You can get several hours of burn time out of one 40-pound bag of wood pellets, with the option to also use wood chips or wood chunks.
Featuring a large, two-piece base, this unit comes in a heavy duty four-piece construction consisting of an exterior burner shell, an integrated ash pan, a removeable windshield and an easy-lift, 11.5-inch burn chamber. The base has four holes in the bottom to bring fresh air up around the burn pot where oxygen rich air mixes with unburned gas where a secondary clean burn occurs, resulting in a nearly smokeless fire. It is excellent for heating outside and is very travel friendly as it is lightweight and durable. It also includes a custom-fit cover.
Information
Return & Exchanges
Exchanges and returns are accepted within 30 days of original purchase. Freight charges are not refundable. All return merchandise must be in new condition and in original, unopened (factory sealed) packaging. Items cannot have been opened, assembled, installed or used. After 30 days refunds will not be accepted. Clearance items are FINAL SALE items and are not refundable. Our general return policy does not apply to grills, smokers, ovens, furniture, and custom products. However, we will help you register your purchase for warranty with the manufacturer at the time of purchase. These items require special consideration and coordination with an IGNITE Grills and More Store team member and an RMA number.
Customer Support
Contact us by phone at (417) 272-1055 or by email at [email protected]