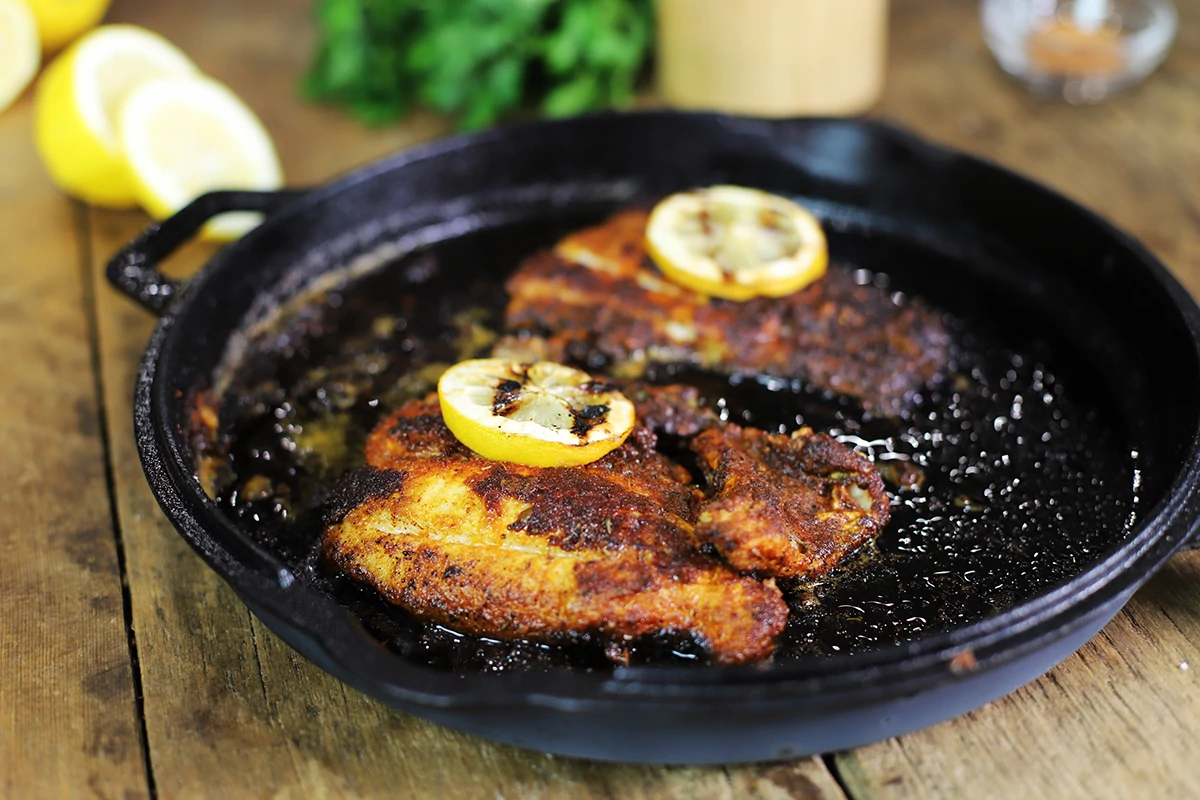 SERVINGS 4
PREP TIME 30 minutes
COOK TIME 10 minutes
Channel the flavors of the bayou with this traditional grilled Blackened Catfish. The mildness of catfish serves as the perfect foundation for the intense smoky and spicy Creole flavors. Finish with a squeeze of lemon for an extra punch of flavor, and serve with rice, beans and coleslaw for a true Cajun seafood feast.
INGREDIENTS
1 Cup Sweet Heat Rub
1 Tsp Granulated Garlic
1 tsp Onion Powder
1 tsp Pepper
1 Tbsp Smoked Paprika
¼ Tsp Cayenne Pepper
1 tsp ground thyme
1 tsp ground Oregano
4 (5-oz.) Skinless Catfish Fillets
1 stick Unsalted Butter
SPECIAL TOOLS
Cast Iron Skillet
Metal Spatula
Small Bowl
---
DIRECTIONS
In a small bowl, combine the Pit Boss Sweet Heat Rub, smoked paprika, onion powder, granulated garlic, ground oregano, ground thyme, pepper and cayenne pepper.
Sprinkle fish with salt and let rest for 20 minutes.
Fire up your Pit Boss to 450°F. If you're using a gas or charcoal grill, set it up for medium-high heat. Place Cast Iron Skillet on the grill and let it preheat.
While grill is preheating, sprinkle catfish fillets with seasoning mixture, pressing gently to adhere. Add half the butter to preheated cast iron skillet and swirl to coat, add more butter if needed. Place fillets in hot skillet and cook 3-5 minutes or until a dark crust has been formed. Flip and cook an additional 3-5 minutes or until the fish flakes apart when pressed gently with your finger.
Remove fish from grill and sprinkle evenly with fresh parsley. Serve with lemon wedges and enjoy!
Author:
Pit Boss Kitchen